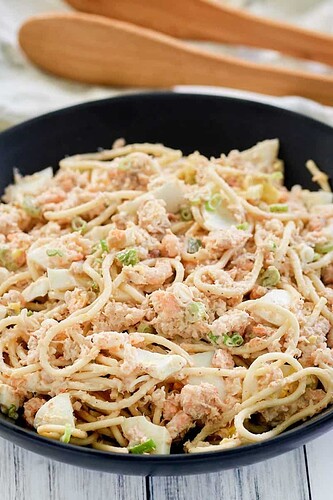 6 ounces vermicelli pasta
1/2 cup chopped green onions
4 teaspoons Pickapeppa Sauce
1 pound cooked bay shrimp
3 hard-cooked eggs chopped
1 cup light mayonnaise
salt to taste
pepper to taste
Cook the vermicelli according to the package instructions. Rinse with cool water, drain, and set aside to cool.
Toss the pasta with the green onions.
Add Pickapeppa Sauce, shrimp, eggs, mayonnaise, salt, and pepper. Lightly toss to combine.
Refrigerate for 24 hours before serving.