Today's Secret Recipe comes from Smoke Restaurant in Dallas, Texas. Smoke is the creation of Chef Tim Byre and features a creative American menu that centers around smoked meats. Chef Byre uses a coffee-chile dry rub to enhance the flavor of his grilled meats. This easy-to-make seasoning mixture adds a spicy, slightly sweet flavor. Use it on beef, lamb or pork.
=-=-=-=-=-=-=-=-=-=-=-=-=-=
I was losing my memory, focus – and my mind!
And then… I got it all back again.
Discover How: Here
=-=-=-=-=-=-=-=-=-=-=-=-=-=
=-=-=-=-=-=-=-=-=-=-=-=
New Secret Recipe
=-=-=-=-=-=-=-=-=-=-=-=
Smoke Restaurants's Coffee-Chile Dry Rub
Like this recipe? Get all our 5 Star Restaurant Secret Recipes – Go Here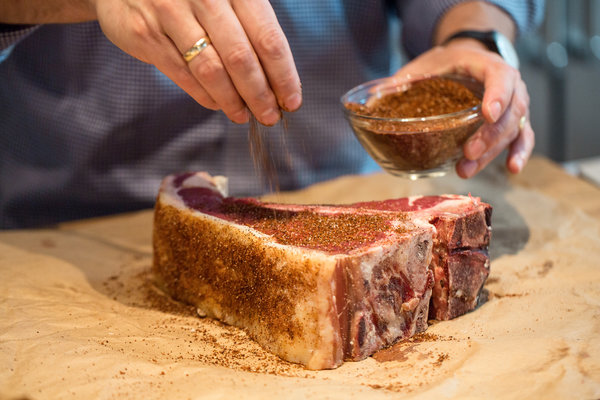 ¼ cup finely ground dark-roast coffee
¼ cup ancho chile powder
¼ cup dark brown sugar, tightly packed
2 tablespoons smoked paprika
2 tablespoons kosher salt
1 tablespoon ground cumin
In a small bowl, mix all the ingredients thoroughly, massaging the mixture with your fingers to break down the dark brown sugar into fine crystals.

Liberally sprinkle a thin layer of the rub onto the steak, then pat it in with your fingers so it adheres.
Have a comment or question about this recipe? Post it here.
Source: NY Times
Until Next Time… Be Well!
Kind Regards,
RSN