Spaghetti Factory Browned Butter and Mizithra Cheese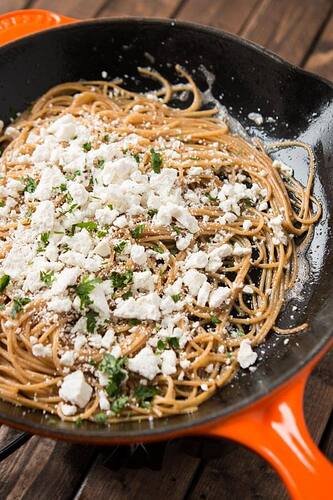 16 ounces pasta
1 cup butter
1/2 cup mizithra cheese, grated
1/2 cup Romano cheese, grated
Parsley for garnish
Cook the spaghetti according to package directions.
Do not rinse.
While the pasta is cooking brown the butter by placing into a saucepan over medium heat.
As the butter melts, it will begin to foam. Remove the foam with a spoon. Cook the butter until it browns.
To prepare the pasta, pour pasta into a bowl.
Pour the browned butter over the pasta, and then add the two kinds of cheese.
Toss pasta until it is well coated.
Serve immediately.
Note
This dish does not reheat well.