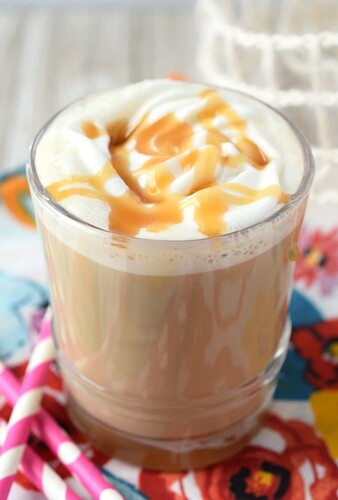 4 ounces espresso or strong brewed coffee
2½ tablespoons caramel syrup divided use
4 ounces milk warmed and frothed. (2% recommended)
2 tablespoons whipped cream. optional
Pour the espresso into a coffee cup.
Add some of the caramel syrup (adjust according to your desired sweetness level).
Add the milk.
Spoon whipped cream on top of the latte if desired.
Drizzle additional caramel syrup on top of the milk or whipped cream (if using).