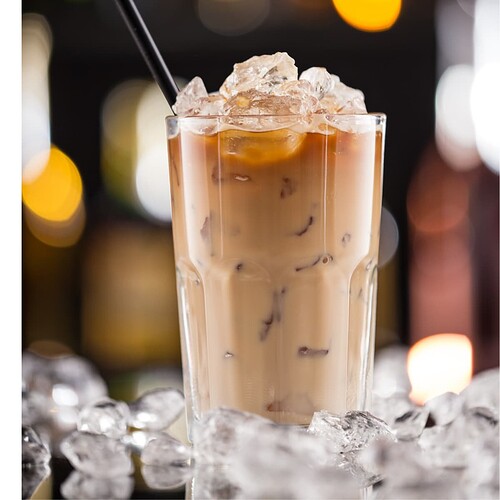 1¼ cups dark brown sugar
1 cup water
1 teaspoon cassia gound cinnamon
½ teaspoon Saigongfound cinnamon
¾ teaspoon vanilla extract
Brown Sugar Oatmilk Espresso Drink
2 shots espresso (2 ounces)
1½ cups ice cubes
2 tablespoons brown sugar cinnamon syrup
1/4 cup oat milk
Brown Sugar Cinnamon Syrup
In a small saucepan, combine dark brown sugar, water, cinnamon. Bring to a boil. Whisk vigorously to combine the ingredients. Turn temperature to low and simmer for about five minutes.
Remove the saucepan from the heat and add the vanilla extract.
Allow the syrup to cool to room temperature.
Strain syrup with a fine mesh strainer, or strain through a coffee filter.
Store the syrup in an airtight container. You will use some of this in the drink.
Iced Brown Sugar Oat milk Espresso Drink
Place ice, brown sugar syrup, and espresso in a shaker.
Shake vigorously.
Pour it into a glass.
Top with oat milk.