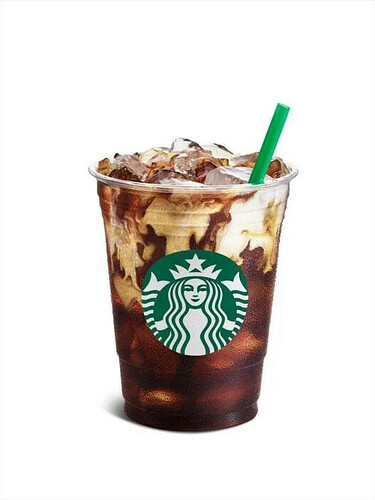 Cold Brew Coffee
16 ounces water
1/2 cup coarsely ground coffee
Vanilla Sweet Cream
2 cups sugar
1 cup water
1 tablespoon vanilla extract
½ cup 2% milk
½ cup heavy cream
Cold Brew Coffee
Use either a French press or a large mason jar, add 16 ounces of water to the vessel.
Add 1/2 cup of coarsely ground coffee.
Place a lid on the container and refrigerate for at least 12 hours.
After 12 hours, separate the coffee from the grounds. If using a French press, press down the plunger and pour off the coffee.
If you are using a Mason jar, pour the coffee through a coffee filter.
Store cold brew coffee in the refrigerator.
Vanilla Sweet Cream
Prepare vanilla syrup by combining 2 cups of sugar and 1 cup of water in a small saucepan.
Bring the mixture to a boil and cook just until the sugar dissolves.
Remove the saucepan from the stove and let the sugar syrup cool to room temperature.
Stir in vanilla. Store this vanilla syrup in an airtight container in the refrigerator.
Make the vanilla sweet cream by combining the 2% milk, heavy cream, and 2 tablespoons of the prepared vanilla syrup in a small bowl. Stir well.
If you do not use all of it immediately, store it in an airtight container in your refrigerator.
Fill a tall glass with ice.
Add cold brew coffee.
Add sweet cream.