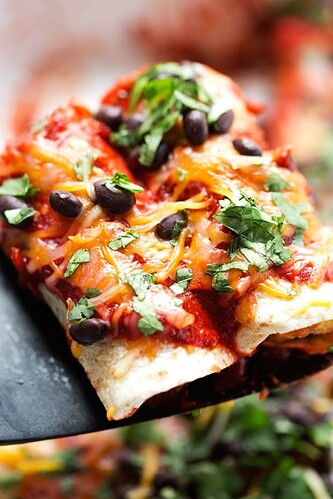 Your snooze alarm gets its third smack-down for the morning. It's time to get everyone out the door with little time to make a real breakfast. That is, unless you're prepared with a quick and easy meal like this Mexican-inspired breakfast-in-a-jar. Just the kind of food that breakfast is all about-fresh, homemade and prepared ahead to save you precious minutes during crunch time.
Today, you reach into the fridge and grab a contemporary-styled Ball® platinum jar filled with the goodness of scrambled eggs and chorizo that's topped with lots of tasty, Simple Creations™ Salsa. Just microwave and eat in minutes, if not seconds. Reach for a plastic fork to make this portable breakfast enjoyable at home, on the car ride to school or at your desk as you read your morning e-mails.
Since most of your days start out in a hurry, let Ball® be your plan-ahead kitchen companion- making real food real easy.
Chipotle Lime Salsa Breakfast Enchilada
Ingredients:
1/2 cup chorizo or sausage, casing removed
2 fresh corn tortillas, about 5-inch diameter
2 large eggs
1/2 tsp. red pepper flakes, optional
1/4 tsp. salt
1/8 tsp. pepper
1/4 cup of Chipotle Lime Salsa Mix
1/4 cup shredded Cheddar cheese
2 Ball® Collection Elite™ Platinum 8-oz. jars
Directions:
Brown sausage in a skillet over medium-high heat, stirring to crumble. Drain. Fold corn tortillas into quarters and place one on the bottom of each jar. Spoon half the sausage into each jar.

Whisk together eggs, pepper flakes, salt and pepper. Pour half the egg mixture over sausage. Top each with 2 tablespoons prepared Chipotle Lime Salsa and 2 tablespoons cheese. Apply cap and refrigerate overnight (optional).

To serve, remove cap from jar and cover jar with waxed paper. Cook in microwave oven on medium-high setting about 1 minute or until egg mixture is cooked. Makes 2 servings.
Note: For added variety, try Fiesta Salsa and Fruit Salsa.
Until Next Time… Be Well!
Kind Regards,
RSN
=-=-=-=-=-=-=-=-=-=-=-=-=-=-=-=-=-=-=-=-=-=-=-=-=-=-=-=-=-=-=
Your Coffee, Your Metabolism Made Better with Java Burn
=-=-=-=-=-=-=-=-=-=-=-=-=-=-=-=-=-=-=-=-=-=-=-=-=-=-=-=-=-=-=