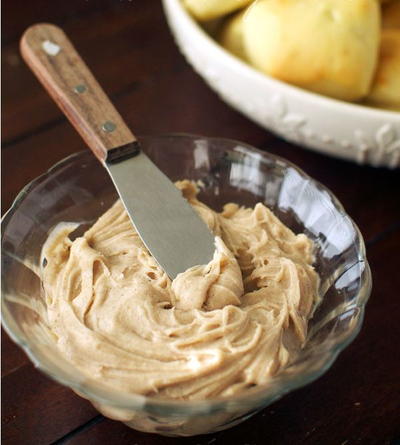 1 c. butter, barely warm (remove from fridge and let sit about 20 minutes)
1 c. powdered sugar
1/4 c. honey
2 tsp. ground cinnamon
Using the whisk attachment on your stand mixer, or using a hand mixer, whip the butter until fluffy.
Add the powdered sugar and combine; add the honey and the cinnamon and mix well.
Store in the fridge or at room temperature, if using soon.
Serve at room temperature.