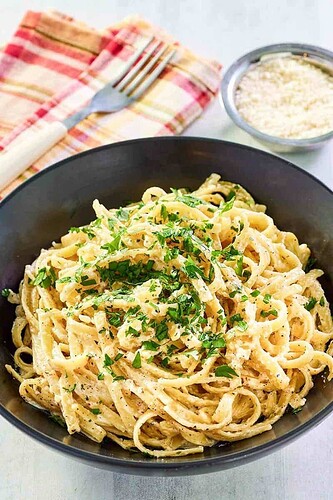 10 ounces dry fettuccine
salt
4 ounces butter
4 ounces half & half
1/2 cup grated Parmesan cheese
cracked black pepper to taste
Cook the fettuccine in boiling water with salt until almost tender, but still a little firm to the bite. Drain.
Return the fettuccine to the pot along with the butter and half & half and bring to a hard boil.
When the noodles are fully cooked, remove the pot from the heat.
Add the Parmesan cheese and cracked black pepper. Toss and serve.