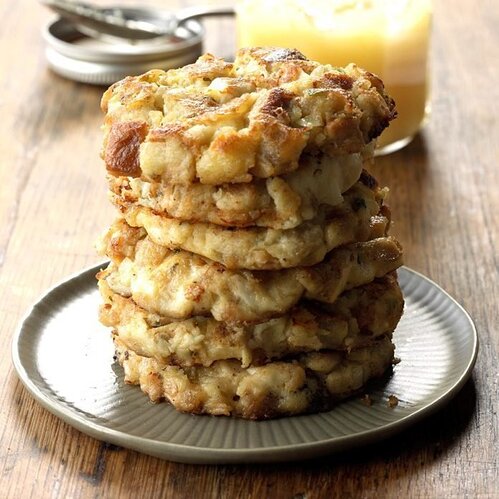 2 large eggs, lightly beaten
2 tablespoons finely chopped onion
1/4 teaspoon pepper
2 cups leftover mashed potatoes
2 cups leftover chopped cooked turkey
2 cups leftover stuffing
2 tablespoons butter
2 tablespoons canola oil
Unsweetened applesauce, optional
In a large bowl, whisk eggs, onion and pepper.
Stir in potatoes, turkey and stuffing.
In a large skillet, heat butter and oil over medium-high heat.
Working in batches, drop potato mixture by 1/2 cupfuls into skillet; press to flatten slightly.
Fry on each side until golden brown and heated through, 4-5 minutes.
Drain on paper towels. If desired, serve with applesauce.