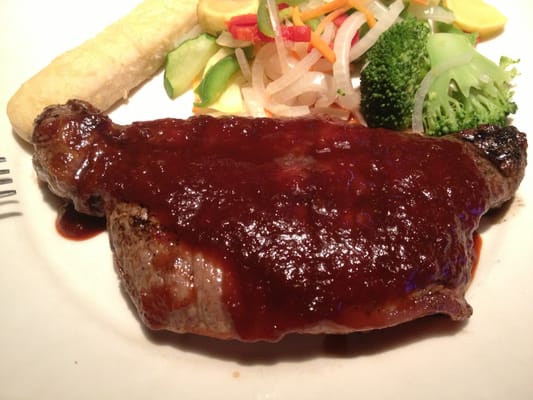 Wowza Sauce
Steak
Grill steak to desired state of doneness and brush with Wowza Sauce just before removing from the grill.
Wowza Sauce
1 cup tomato sauce
1/2 cup Samuel Adams Boston Lager
1/4 cup molasses
2 tablespoons butter
2 tablespoons cider vinegar
1 tablespoon Worcestershire sauce
1/4 teaspoon pepper
3/4 teaspoon onion salt
1/4 teaspoon chili powder
1/4 teaspoon cumin
1/4 teaspoon red pepper
2 tablespoons lemon juice
Combine ingredients in a sauce pan. Simmer 15 to 20 minutes.