Very easy - very good - and done in 20 minutes!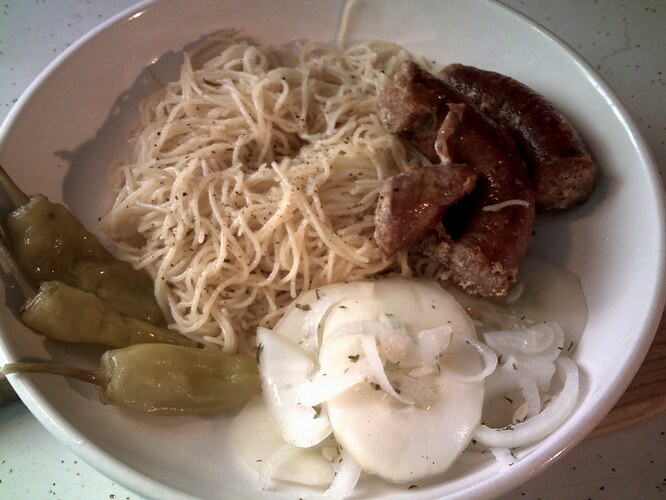 I took some rope Italian sausage out of the freezer and skillet fried in olive oil and garlic. while that was frying, I put my pot of water on to boil; brought to a full boil, added my salt, when the water returned to a full boil I added my vermicelli - which cooked in 6 minutes!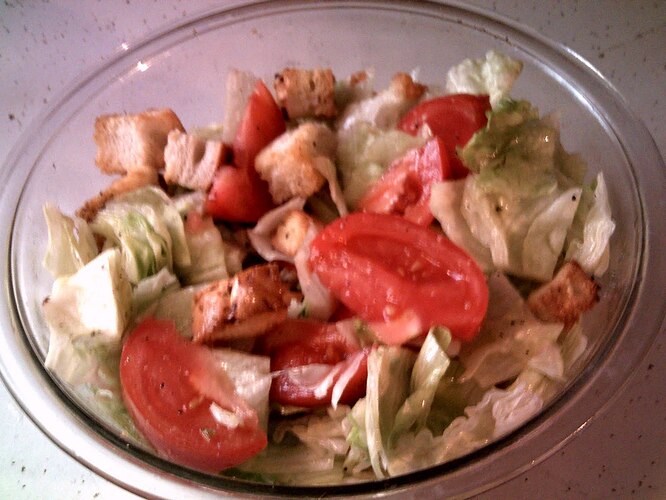 Meanwhile, I assembled a salad of lettuce, Vidalia onion, cucumbers, and toasted bread cubes; made my vinaigrette.
Drained my macaroni and returned to the same pot with olive oil, garlic, Kosher salt, fresh ground black pepper, and parsley. Tossed to coat well.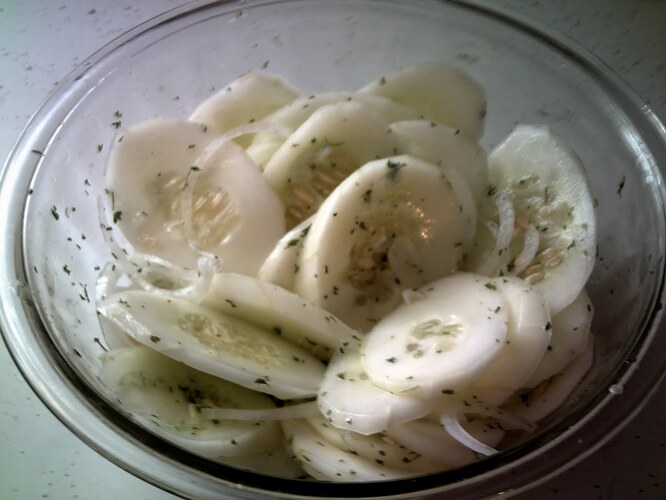 Served with the sausage, bread salad, my cucumber salad