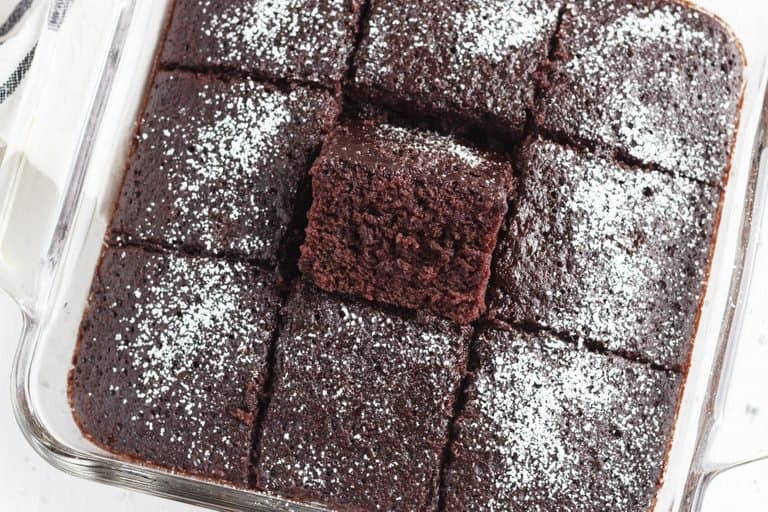 1-1/2 cups all-purpose flour
1 cup sugar
3 tablespoons baking cocoa powder
1 teaspoon baking soda
1/2 teaspoon of salt
1/3 cup vegetable oil
1 tablespoon white vinegar
1 teaspoon vanilla extract
1 cup cold water
Confectioners' sugar
Preheat the oven to 350°F. Spray an 8-inch square baking dish with nonstick spray. Whisk together the flour, sugar, cocoa powder, baking soda and salt in a large bowl.
Make three wells in the dry ingredients. Pour the oil into one hole, vinegar in the next one and the vanilla into the last hole. Slowly pour the cold water over the whole thing. Whisk everything together (or use a hand mixer) until everything is combined into a smooth, thin batter.
Pour the cake batter into the greased pan and spread it to an even layer. Bake the cake for 30 to 35 minutes, until a tester inserted into the center comes out clean. Cool the cake in the pan on a wire cooling rack. When it's completely cool, dust the top generously with confectioners' sugar.