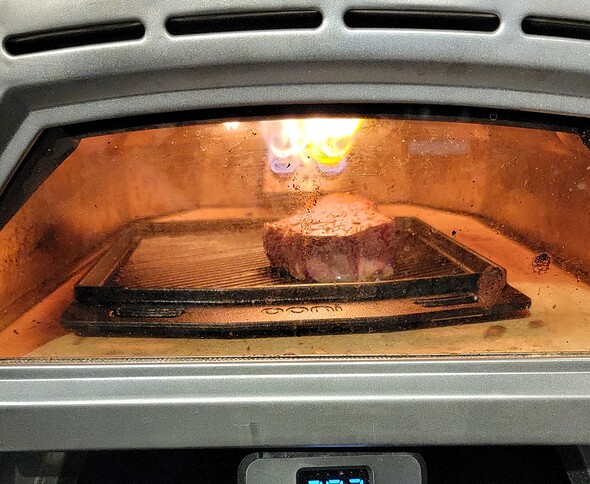 =-=-=-=-=-=-=-=-=-=-=-=-=-=-=-=-=-=-=
Lose Weight With This Water Hack
=-=-=-=-=-=-=-=-=-=-=-=-=-=-=-=-=-=-=
Ingredients:
16 oz Wagyu steak
2 teaspoon salt
Pepper (optional)
Directions:
Rest your Wagyu steak at room temperature 30 minutes to an hour before cooking.
Generously salt steak with Kosher salt on both sides.
Take your cast iron pan or stainless steel skillet and put it on the stove at medium heat. Allow the pan to get hot.
Rub the fat cap around the steak on the entire inside of the pan. The fat will begin to melt and "grease" the pan to prevent the steak from sticking.
Place the steak on the hot cast iron or stainless steel pan and cook for about a minute and half.
Flip the steak and cook until the internal temperature reaches about 120 to 125 degrees for rare or 130 to 135 degrees for medium rare.
Rest 5 to 10 minutes
Until Next Time… Be Well!
Kind Regards,
RSN
=-=-=-=-=-=-=-=-=-=-=-=-=-=-=-=-=-=-=
Tired of Exercising and Dieting?

It's Time to Try BioPls Slim Pro
=-=-=-=-=-=-=-=-=-=-=-=-=-=-=-=-=-=-=.