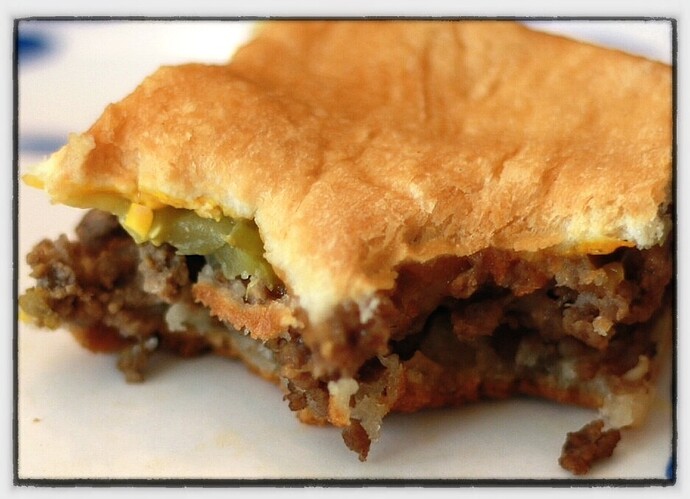 2 lb. ground beef
1 box dry onion soup mix, use both packages
2 cans crescent rolls
8-10 slices American cheese
Mustard, to taste
Dill pickles
Preheat oven to 350°. Lightly spray a 9x13-in. baking dish with cooking spray and set aside.
In a skillet add oil and brown and crumble the ground beef with the dry onion soup mix. Drain meat into a colander; using paper towels or a clean dish towel, press down on the beef and squeeze out as much of the liquid as possible.
Unroll one can of crescent rolls into the prepared baking dish. Flatten slightly to seal the seams and cover the bottom as necessary. Top with ground beef. Add cheese slices. Top with pickles and drizzle with mustard. Unroll the other can of crescent rolls over the top, sealing seams and covering the contents in the pan.
Bake for 15-20 minutes or until the top is golden brown.
To serve, cut into squares and serve with additional condiments if desired.