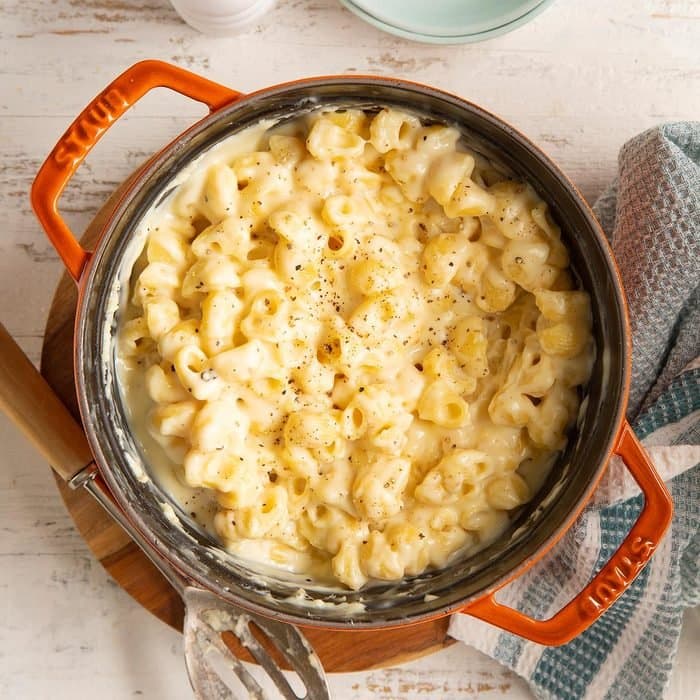 3-1/2 cups uncooked pipetti pasta, such as Barilla Pippetti, or medium pasta shells
1/4 cup butter, cubed
1/4 cup all-purpose flour
2-1/2 cups 2% milk
1/4 teaspoon pepper
2 cups shredded white cheddar cheese
4 slices white American cheese, chopped
1/4 cup grated Parmesan cheese
Cook pasta according to package directions; drain and set aside. In a large saucepan, melt butter over low heat; whisk in flour until smooth. Whisk in the milk and pepper. Bring to a boil; cook and stir for 2 minutes or until thickened. Stir in cheeses until melted; stir in pasta.