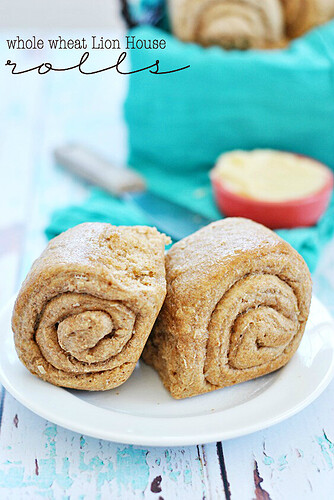 2 tsp active dry yeast
1 1/2 cups warm water
1/2 cup quick rolled oats
2 TBSP molasses
3 TBSP dry milk
1/2 cup all purpose flour
3 1/4 cups whole wheat flour
3 TBSP shortening
3/4 tsp salt
Sprinkle the yeast over the warm water in a small bowl or cup. Pour the molasses over the yeast (this should sink the yeast). Let it proof for a few minutes (it should become foamy).
Meanwhile, mix together the oats, dry milk, all purpose flour, wheat flour, and salt. Set aside.
Pour the yeast mixture into a larger bowl with shortening.
Add the flour a little bit at a time and mix together (the shortening will eventually mix in well). Refer to the video mentioned in the post-- you may not use all of the dry ingredients (I had about 1/4 cup remaining when I felt like my dough was perfect). Knead for about 5 minutes in the bowl.
Grease the bowl and cover. Let rise until doubled in a warm place (I place my bowl on a heating pad to speed this up).
On a greased surface, use your hands to pat dough out into a rectangle. Cut into 8 strips using a pizza cutter.
Roll each of the strips and place each roll into a 9x9 or 8x8 greased baking dish.
Bake at 350ºF for 18-20 minutes until tops are barely golden brown.
Remove and brush with butter before serving. Store in an airtight container for up to 2 days (storing them will actually further soften the outside of the rolls).