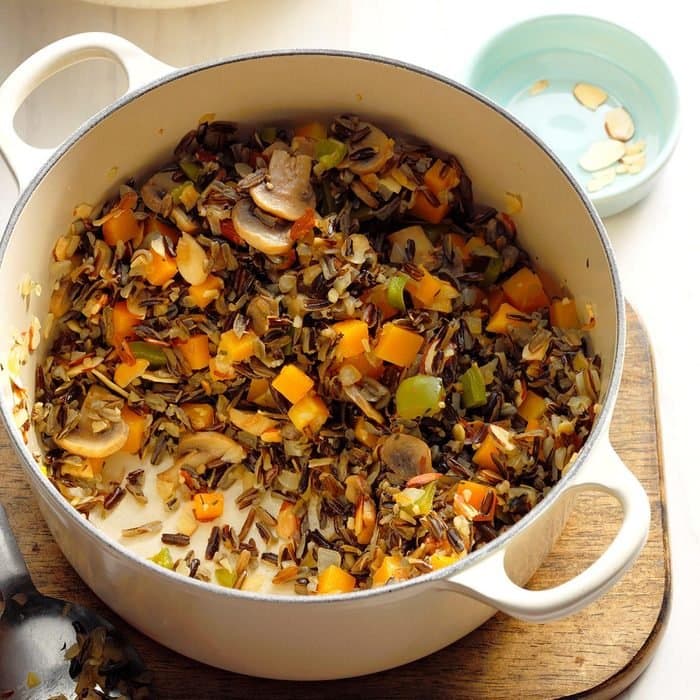 1-1/2 cups sliced fresh mushrooms
1-1/2 cups finely chopped peeled winter squash
2 medium onions, finely chopped
1 small green pepper, chopped
2 tablespoons olive oil
2 to 3 garlic cloves, minced
3 cups cooked wild rice
1/2 cup chicken broth or vegetable broth
1 tablespoon reduced-sodium soy sauce
1/2 teaspoon dried savory
1/4 cup sliced almonds, toasted
In a large saucepan, saute mushrooms, squash, onions and green pepper in oil until crisp-tender. Add garlic; saute 1 minute longer.
Stir in rice, broth, soy sauce and savory. Cover; cook over medium-low heat until squash is tender, 13-15 minutes. Stir in almonds.