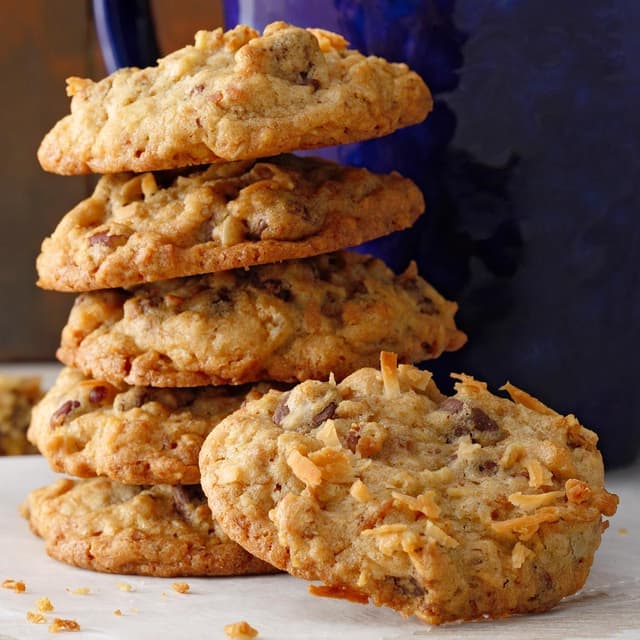 1 cup sweetened shredded coconut
3/4 cup chopped pecans
1 cup butter, softened
1-1/2 cups packed brown sugar
1/2 cup sugar
2 large eggs, room temperature
1-1/2 teaspoons vanilla extract
2 cups all-purpose flour
1 teaspoon baking soda
1/2 teaspoon salt
2 cups old-fashioned oats
2 cups (12 ounces) chocolate chips
Preheat oven to 350°. Place coconut and pecans on a 15x10x1-in. baking pan. Bake for 6-8 minutes or until toasted, stirring every 2 minutes. Set aside to cool.
In a large bowl, cream butter and sugars until light and fluffy, 5-7 minutes. Add eggs and vanilla; beat well. In another bowl, combine the flour, baking soda and salt. Add to creamed mixture; beat well. Stir in the oats, chocolate chips and toasted coconut and pecans.
Drop by rounded teaspoonfuls onto greased baking sheets. Bake at 350° about 12 minutes or until browned. Remove to wire racks to cool.