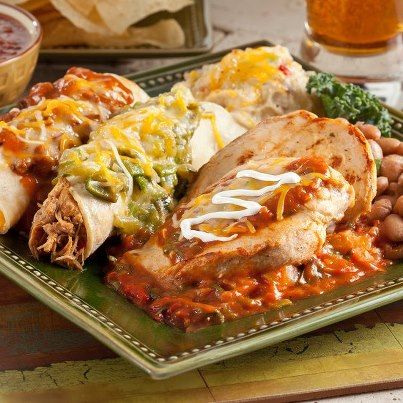 3 medium tomatoes, chopped
2 large, fresh green chilies stems and seeds removed
1 medium onion, finely chopped
1 cup chicken broth
1/2 teaspoon salt
1 jalapeño, finely chopped
6 small boneless, skinless chicken breast halves
2 tablespoons olive or canola oil
2 tablespoons all-purpose flour
3 teaspoons chile powder
2 cups water
1/2 teaspoon salt salt
3/4 cup grated Monterey Jack cheese
Preheat oven to 400°F.
Combine the tomatoes, green chiles, onion and chicken broth in a medium saucepan, and bring to a boil over medium heat. Reduce heat, cover and simmer 25 minutes until vegetables are tender. Add 1/2 teaspoon salt and chopped jalapeño.
Meanwhile, put the chicken breasts in a mediuim saucepan and cover with lightly salted water. Bring to a boil, reduce heat, and simmer for 10 minutes. Drain water from pan and keep chicken breasts warm.
In yet another pan, blend the flour, oil, chile powder and salt into a smooth mixture. Gradually add the 2 cups of water, stirring constantly so that mixture remains smooth. Bring mixture to a boil, stirring occasionally, then lower heat and simmer for 5 minutes.
Pour sauce into a 9-inch square baking dish (Pyrex preferred). Place the chicken breasts on top. Pour the tomato and green chile mixture over the chicken. Sprinkle with the grated cheese. Bake for 20 minutes until chicken is tender.
Serves 4-6