Antigua and Barbuda, an island nation located in the Leeward Islands between the Caribbean Sea and the North Atlantic Ocean, is famous as a popular tourist destination. Its complex coastline of harbors, coral reefs, and volcanoes makes it a very appealing place to spend a luxury Caribbean getaway. However, what many people know, yet seem to always overlook is the wonderful cuisine that is replete with the rich flavors of the Caribbean and unique Antigua and Barbuda recipes.
Antigua and Barbuda has many restaurants and small cafes that offer fine dining and native island delicacies. Antigua and Barbuda recipes offer you an interesting mix of European, American, Indian, and Islands cuisine.
Below are some world-famous Antigua and Barbuda recipes that you can try:
Black Angel Hair Fritters
Like crab? Then you should try this Antigua and Barbuda recipe that adds a slight twist to boring ol' fritters.
Ingredients:
2 oz. blue crab meat
2 oz. minced conch
2 oz. minced vegetables
1 oz. cooked black angel hair pasta
1 egg
Hint of baking powder,
Seasoning
First, mix the crab and minced conch together before adding the vegetables, eggs, and baking powder. Season to taste and afterwards, add the black angel hair very carefully.

Heat the deep fryer. When temperature reaches 250, add the angel hair pasta mix and fry to satisfaction. Mild curry present a nice sauce and compliment with a garnish of fried parsley and diced tomatoes.
---
Black Bean Cakes with spicy Salsa Roja and Cilantro Yogurt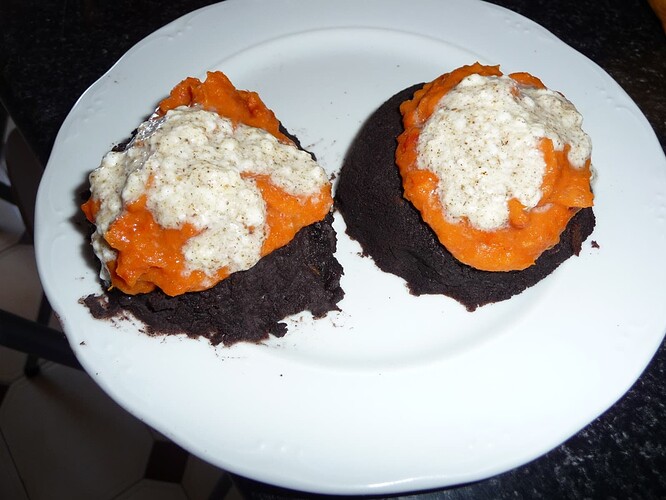 =-=-=-=-=-=-=-=-=-=-=-=-=-=-=-=-=-=-=-=-=-=-=-=-=-=-=-=-=-=-=
Your Coffee, Your Metabolism Made Better with Java Burn
=-=-=-=-=-=-=-=-=-=-=-=-=-=-=-=-=-=-=-=-=-=-=-=-=-=-=-=-=-=-=
For appetizers, you might try this Antigua and Barbuda recipe topped with spicy Salsa Roja and a dollop of Cilantro Yogurt.
Ingredients:
2 cups cooked black beans
½ cup finely chopped onion
1 ½ teaspoons ground cumin
1 tablespoon finely chopped jalapeno chile,
Cornstarch
2 tablespoons olive oil (for frying).
Directions:
Use a food processor to prepare black beans, onion, cumin, and jalapeno, pulsing them until smooth. Then add 1 tablespoon of water to help blend. Use salt and pepper to taste.
Next, shape the bean paste into small cakes using 2 tablespoons of bean mixture for each. Then, line baking sheet with plastic wrap and dust with cornstarch to prevent the mixture from sticking.
Now, heat small amount of oil in large skillet (nonstick) before adding black bean cakes. Cook the cakes to a crispy brown (about 3 minutes per side), then transfer to platter and keep warm. Serve with Cilantro Yogurt and Salsa Roja.
---
Papaya Pie from Antigua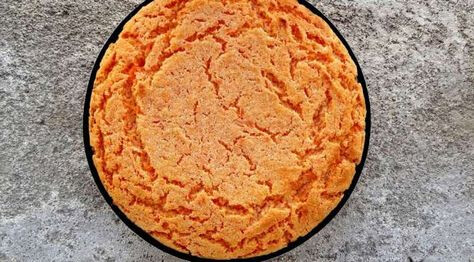 Ingredients:
1 medium pre-baked pie shell (sweet)
3 medium ripe papayas
2 teaspoons lime juice
½ teaspoon lime zest
pinch of cinnamon
1 dash of orange extract
4 tablespoons of flour
4 tablespoons of sugar
4 egg whites
Directions:
Mash the papayas before adding lime juice, zest, cinnamon, and orange extract. Next, fold the mixture in flour and sugar.
Then, beat the egg whites until stiff before folding it into the mixture. Bake for 25 minutes or until the top turns brown.
Serve chilled.
Until Next Time… Be Well!
Kind Regards,
RSN
=-=-=-=-=-=-=-=-=-=-=-=-=-=-=-=-=-=-=-=-=-=-=-=-=-=
Your OMAD should be a Vegan Protein Smoothie
=-=-=-=-=-=-=-=-=-=-=-=-=-=-=-=-=-=-=-=-=-=-=-=-=-=