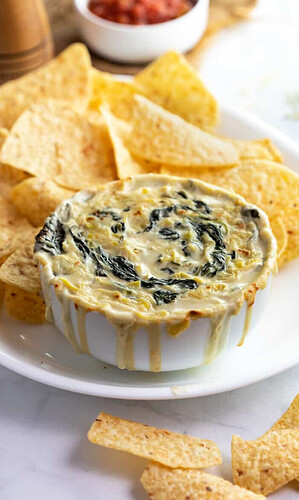 1 (10 ounce) box frozen chopped spinach, thawed
1 (14 ounce) can artichoke hearts, drained and roughly chopped
1 cup shredded parmesan-Romano cheese blend
1/2 cup shredded mozzarella cheese
10 ounces prepared Alfredo sauce
1 teaspoon minced garlic
4 ounces softened cream cheese
Preheat oven to 350 degrees F.
Combine ingredients thoroughly in a bowl and spread mixture into a small baking dish. Bake for 30 minutes or until cheeses are bubbling and melted.
Serve as the "sauce" for Applebee's Veggie Patch Pizza or as a dip for chips.