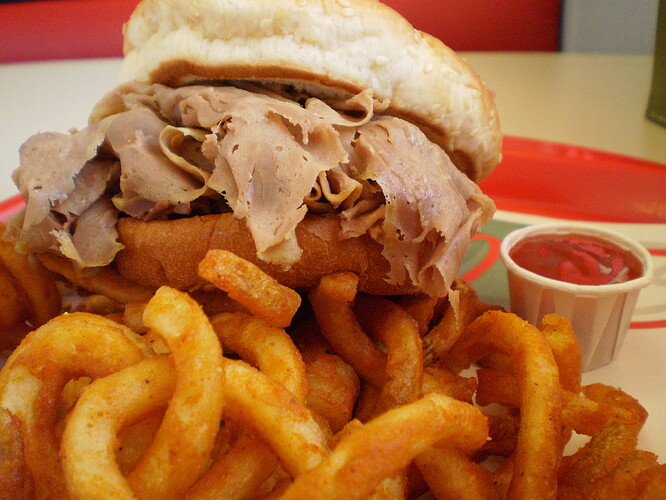 Sauce
1/2 cup ketchup
1 tablespoon apple cider vinegar
4-6 tablespoons filtered water
4-5 drops Tabasco sauce
1/4 teaspoon onion powder
1/4 teaspoon garlic powder
2 tablespoons brown sugar
1/4 teaspoon sea salt
Sandwiches
4 hamburger buns
1 pound deli roast beef (very thinly shaved)
4 tablespoons melted butter
1 tablespoon dried minced onion
Cheese Sauce
5 slices American cheese
4 tablespoons milk
1/4 teaspoon garlic powder
pepper to taste
Set oven to 350 degrees.
For Arby's special sauce:
Combine all sauce ingredients in a small sauce pan. Heat over medium/low for 20 minutes. Stir frequently, especially the last 10 minutes.
For cheese sauce:
In a pot on the stove on medium-low heat, add cheese, milk, garlic powder, and pepper and stir until completely melted and evenly combined.
For sandwiches:
Wrap roast beef in foil and heat up in oven. Brush hamburger buns with butter and sprinkle with minced onion and poppyseeds. Toast in oven for 5-8 minutes. Wrap them in foil to keep them warm (and to let the steam soften the buns again). Top buns with warm roast beef, cheese sauce, and Arby's sauce.