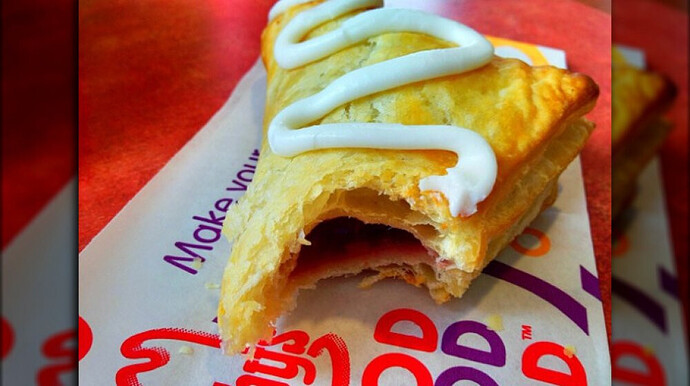 1 package puff pasty
1 21 ounce can cherry pie filling
1 egg white light-beaten with teaspoon of water
3 to 4 teaspoons milk
1 cup powdered sugar
Preheat oven to 375 degrees. Kay out the puff pastry squares on an un-greased baking sheet. Cut puff pastry into 4 by 4 inch squares. Place about 2 tablespoons of pie filling into the center of each square. Ideally, there will be about 5 to 6 cherries in each turn over. Do not overfill too much as the filling may leak out while baking. Fold the turnover to make a triangle.
"Glue" the triangle shut by brushing the egg wash on all the inside edges of the puff pastry but 1 inch in the center of each of the sides. This will allow the puff pastry to vent while cooking. Gently press the edges together, don't press the edges too hard, doing this will leave you with edges that won't puff as they should. Brush the top of the turnover with egg wash. Bake for 25 to 27 minutes, or until lightly browned. Remove fro oven and allow to cool slightly.
Make the icing by combining the milk and the powdered sugar in a small bowl. Drizzle frosting over the turnovers. Store in an air tight container. These are best eaten within 1 or 2 days.