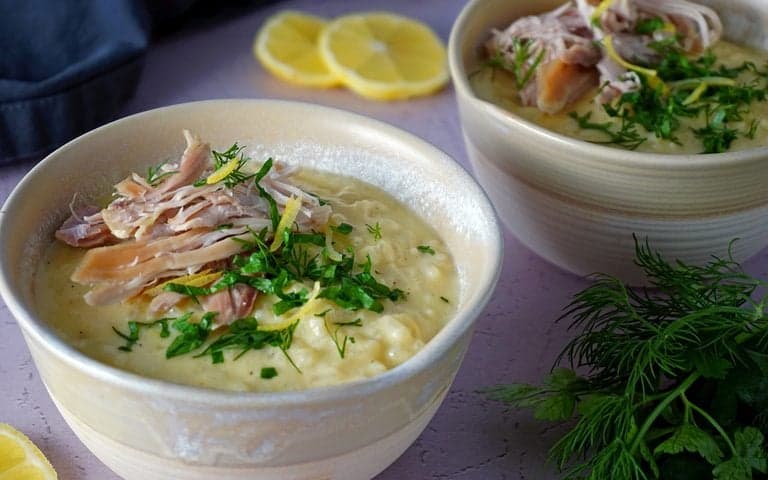 6 cups good-quality chicken broth
1/2 cup uncooked rice or small soup macaroni (I like to use Mexican "little stars")
Salt to taste
3 eggs, separated
Juice of 2 large lemons
Ground white pepper to taste
Bring stock to boil and add rice or noodles and salt to taste. Stir until stock returns to a slow boil, cover and simmer gently 20 minutes or until rice or noodles are tender. In a bowl, beat egg whites until stiff, add yolks and beat until light and creamy. Gradually beat in lemon juice. Add about a quarter of the simmering soup into the eggs, whisking constantly. Then, gradually add egg and soup mixture to the rest of the soup, stirring vigorously. Remove soup from heat. Continue stirring for 1 minute and adjust seasoning with salt and pepper. Serve immediately.
Serves 6