Avocado Pie
This recipe won the Texas State Fair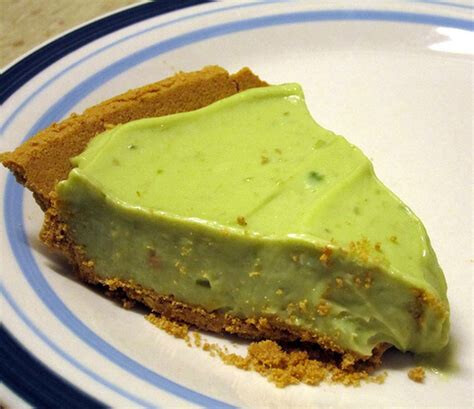 =-=-=-=-=-=-=-=-=-=-=-=-=-=-=-=-=-=-=
Lose Weight With This Water Hack
=-=-=-=-=-=-=-=-=-=-=-=-=-=-=-=-=-=-=
Ingredients:
1 8 " or 9" graham cracker crust
Filling
1 lg avocado
1/4 c lemon juice
2 egg yolks
1 t vanilla extract
1 can sweetned condensed milk,(or -homemade equivelent)
1/2 t salt
Topping
1/2 pt sour cream,8 ounces
1/4 c sugar
1/2 t vanilla extract
Directions:
Preheat oven to 325 degrees.
Cut avocado in half & remove the pit. Peel the avocado halves & cut into 1/2" slices. Mix w/lemon juice. Beat egg yolks until thick.
Add avocado & vanilla. Continue beating, adding condensed milk & salt.
Beat until smooth. Pour into graham cracker crust. Bake for 20 minutes.
Let cool.
Prepare topping.
TOPPING…
Beat ingredients together. Pour over pie & chill thoroughly before serving.
Until Next Time… Be Well!
Kind Regards,
RSN