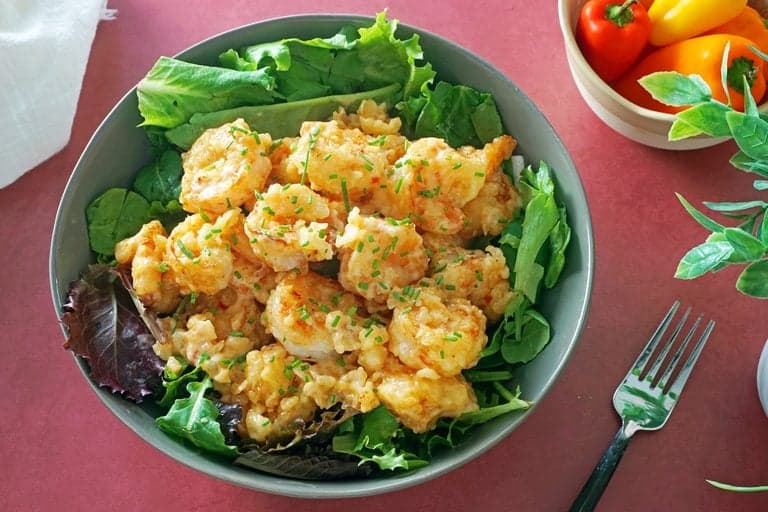 1 lb Medium Shrimp, peeled and deveined
1 Cup Milk
1 Cup Panko Bread Crumbs
1/2 Cup Corn Starch
shredded cabbage (optional)
scallions (optional)
1 TBSP or to Taste Dinni's Select Spicy Shrimp Sauce
Soak shrimp in bowl with milk.
In a bowl put panko bread crumbs and another bowl put corn starch. Dredge the shrimp in the corn starch, then again in the milk and finally in the panko bread crumbs & set aside.
Heat a large skillet to 300 degrees F. Drop shrimp in and fry until golden brown. Remove from oil. Drain fried shrimp on paper towels.
In a large bowl combine fried shrimp with sauce until evenly coated. Pile on a bed of shredded cabbage and garnish with scallions.