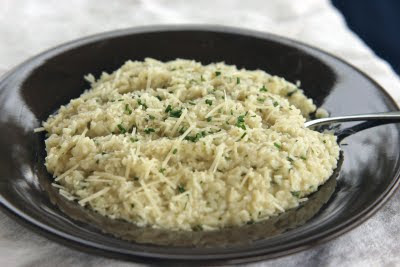 1/4 cup raw rice-shaped pasta
3/4 cup minute rice
1 tablespoon pimiento; chop fine
1/2 teaspoon dry minced celery leaf
1 teaspoon dry minced parsley
1/4 teaspoon dry mustard
14 oz can chicken broth
1/4 cup olive oil
1/2 teaspoon salt
In a 2-qt saucepan combine all ingredients. Stir often and bring to a boil. Cover and remove from heat. Let stand 15 minutes. Fluff rice with a fork every 5 minutes. Add salt and pepper to taste.
Serves 6