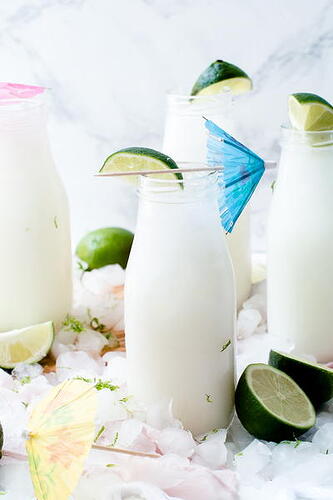 2 cups sugar
2 cups water
10 limes juiced
5 cups cold water
15 oz can sweet and condensed milk
lime slices for garnish
Make a simple syrup by combining sugar and water in a small saucepan.
Heat on your stove top just until sugar is dissolved. Remove from heat and let cool.
Juice your limes.
Combine lime juice, simple syrup, and water in a pitcher.
Stir in sweet and condensed milk.
Serve with lots of ice and a lime slice.