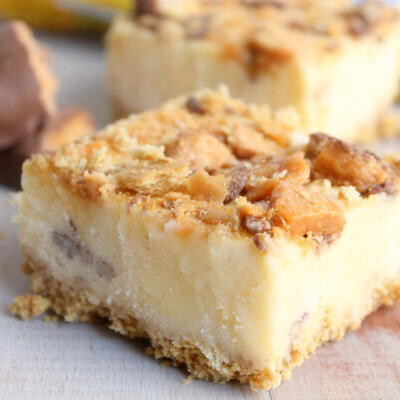 3 cups graham cracker crumbs
½ cup butter, melted
2 cups cold milk
2 3.4-oz instant vanilla pudding
4 cups butter pecan ice cream, softened
2 Butterfinger candy bars, crushed
Mix together graham cracker crumbs and melted butter until all the crumbs are moist.
Press crumbs into a 13x9" pan.
In a large bowl, mix together cold milk and instant vanilla pudding until it starts to thicken (about 2 minutes).
Once thickened, mix in the softened ice cream and spread evenly over top the crumbs.
Top with crushed Butterfingers.
optional toppings: graham cracker crumbs, whipped cream, chocolate sauce.
Freeze for at least 2 hours before serving.