A dear friend of mine has a deep affection for hummus and its creamy, rich flavor. I have always known this about her, so when I had the opportunity to surprise her with something special, I knew exactly what to do. I put my culinary skills to the test and whipped up a delightful Tuscan hummus recipe that I found from California Pizza Kitchen.
The look on her face when she took her first bite was priceless, as she was truly blown away by the delectable taste and texture of the dish. It was a moment that will forever be ingrained in my memory, as I was able to bring a smile to her face and share my love for good food with her. I am grateful for the bond that we share and am looking forward to many more culinary adventures together in the future.
Enjoy!
=-=-=-=-=-=-=-=-=-=-=-=-=-=-=-=-=-=-=-=-=-=-=-=-=-=-=-=-=-=-=-=-=-=-=-=
Belly Flattening Secrets Revealed!
Best Selling Author Bruce Krahn Reveals The 2-Minute Ritual
Proven to Eliminate 1 Pound Per Day of Dangerous Belly Fat.: Here
=-=-=-=-=-=-=-=-=-=-=-=-=-=-=-=-=-=-=-=-=-=-=-=-=-=-=-=-=-=-=-=-=-=-=-=
=-=-=-=-=-=-=-=-=-=
Secret Recipe Alert
=-=-=-=-=-=-=-=-=-=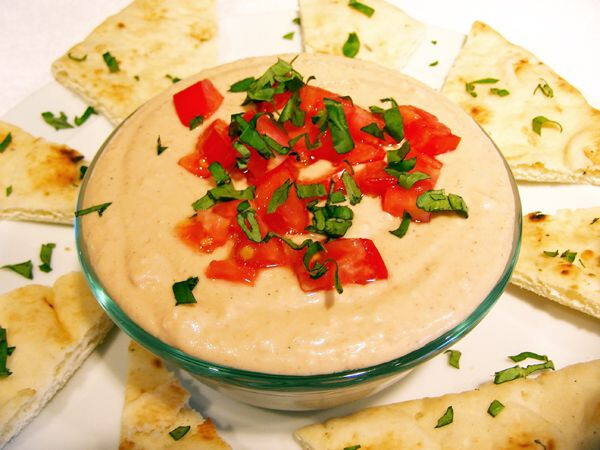 Ingredients:
10 medium garlic cloves
30 oz can canned cannellini beans, drained
1/2 cup sesame paste (tahini)
1/4 cup freshly squeezed lemon juice
1/4 cup olive oil
1 tablespoon soy sauce PLUS
1/2 teaspoon soy sauce
1 1/2 teaspoon salt
1 1/2 teaspoon ground cumin
1/8 teaspoon ground coriander
1/2 teaspoon cayenne pepper
1/4 cup cold water, if needed
2 tablespoons minced fresh Italian parsley
Directions:
Process the garlic cloves in a food processor until finely minced, stopping the processor occasionally to scrape down the sides of the bowl. Add the beans and pulse the machine a few times to chop them coarsely. Next, with the machine running, puree them while you slowly pour the sesame paste through the feed tube. Still with the motor running, pour the olive oil, lemon juice, and soy sauce through the feed tube, stopping the processor occasionally to scrape down the sides of the bowl. Stop the processor, open the lid, and add the salt, cumin, coriander, and cayenne. Process until thoroughly blended. If the puree is too thick, mix in the 1/4 to 1/2 cup cold water. Transfer the puree to a bowl, cover, and refrigerate before serving.

Preheat the oven to 250ºF.

Put the pita breads in the oven and heat until thoroughly warmed, 6 to 8 minutes.

Carefully remove and cut into wedges. Serve with the chilled hummus.
Like Copycat Recipes? Get our Secret Recipes Cookbook Here.
Until Next Time… Be Well!
RSN