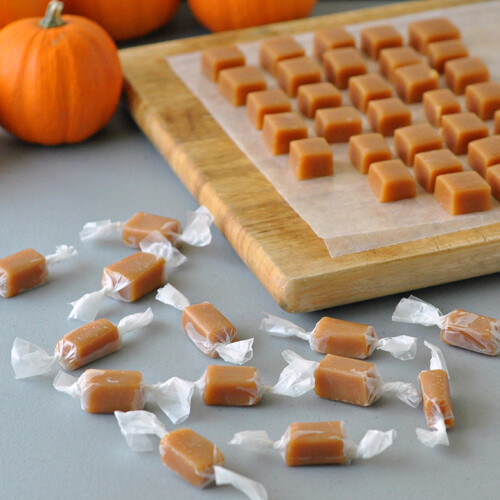 14 oz. can sweet condensed milk
2 cups granulated sugar
1 cup unsalted butter, plus extra for greasing pan
1/2 tsp salt
1 1/2 cup light corn syrup
Generously grease a 9 x 13-inch glass baking dish with butter.
Combine all of the ingredients in a medium heavy saucepan. Cook on medium high heat, stirring constantly, until the mixture reads 240 F on a candy thermometer. Remove from heat and pour into the prepared baking dish.
Let cool completely and then cut into desired size. Wrap in wax paper for individual candies. Store in an airtight container.