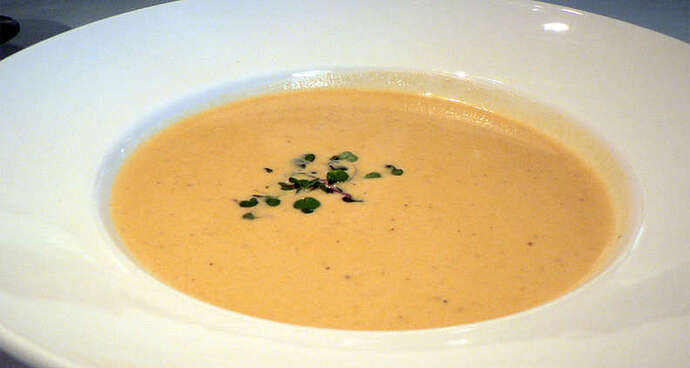 1/2 cup (1 stick) unsalted butter
1/2 yellow onion, diced
1 celery rib, diced
1 sprig thyme
1/3 cups all purpose flour
2 teaspoons Old Bay Seasoning
1/8 teaspoon ground nutmeg
1/8 teaspoon freshly ground black pepper
1 bay leaf
1 cup clam juice
1/4 cup sherry
1/4 cup white wine
1/4 cup crab roe (optional)
4 cups whole milk
1 1/2 cups heavy cream
Juice of 1 lemon
1 teaspoon hot sauce
1 teaspoon Worcestershire sauce
Kosher salt
10 ounces crabmeat
In a large pot or Dutch oven, melt the butter over medium heat. When the butter is foamy, add the onion, celery and thyme. Cook, stirring occasionally, until the onion is soft and translucent.
Reduce the heat to medium-low, whisk in the flour and continue to cook, stirring constantly, until the mixture lightens in color, 7 to 8 minutes. Do not let the flour turn brown.
Stir in the Old Bay, nutmeg, black pepper, and bay leaf. Once the spices become aromatic, add the clam juice, sherry and the white wine. Increase the heat to medium and bring to a simmer. Cook, stirring frequently, for 10 minutes. Stir in the crab roe, if desired, and continue to simmer for 15 minutes.
Add the milk and the cream, return to a simmer, and cook for another 15 minutes. Remove the bay leaf and thyme, then puree with a blender or immersion blender until smooth. Stir in the lemon juice, hot sauce and Worcestershire, and season to taste with salt. Stir in the crab meat and serve.