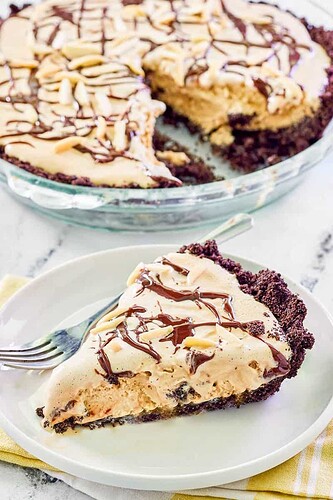 1 Oreo Cookie Crumb Crust
1 quart Coffee Ice Cream
8 ounce Jar Hot Fudge (I prefer Dove's Dark if you can find it)
1 can of Whipped Cream
Let ice cream stand at room temperature until softened. Spread Coffee ice cream into pie shell, and place the pie shell back into the freezer for 4 hours. Warm Hot Fudge Sauce, remove pie from freezer, and pour over ice cream. Garnish pie as a whole, or individual pieces, top with slivered almonds.