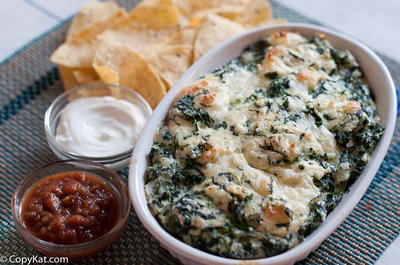 1/4 cup butter (half a stick)
1 (16 ounce) package frozen chopped spinach, partially thawed
1 (8 ounce) package cream cheese, softened
1 (8 ounce) container sour cream
1/2 to 3/4 cup grated Parmesan cheese
garlic salt to taste
pepper to taste
Melt butter in a large saucepan over medium heat.
Stir in the spinach
I probably needed to wait a little longer, but I actually made this literally 15 minutes before the gender reveal party so I was in a MAJOR rush!
3. Cook until tender… about 5 minutes
4. Mix cream cheese and sour cream into the spinach mixture
5. When the cream cheese and sour cream are blended in, stir in Parmesan cheese and garlic salt.
6. Cook, stirring occasionally until thickened. About 10 minutes.
7. Serve Warm. You can also transfer to a crock pot and put on the LOWEST setting if you are having a party. If you don't put it on the lowest setting, it may burn a bit.