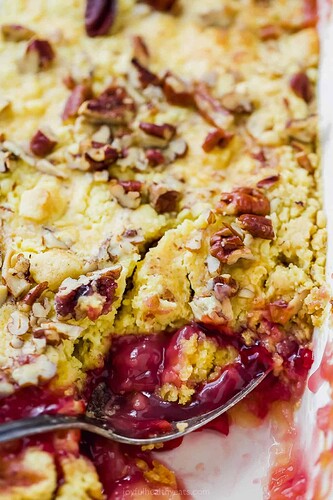 20 ounces cherry pie filling
20 ounces canned crushed pineapple can
1 box yellow cake mix
3/4 cup butter
1 cup pecans or walnuts
Preheat the oven to 325°F and lightly grease the bottom and sides of a 9×13-inch cake pan.
Place the cherry pie filling on the bottom of the cake pan.
Dump the pineapple with its juice on top.
Sprinkle the cake mix over the pineapple. Do not mix!
Melt the butter and drizzle it over the cake mix.
Top with pecans.
Bake for about 1 hour.
Serve with whipped cream or ice cream if desired.