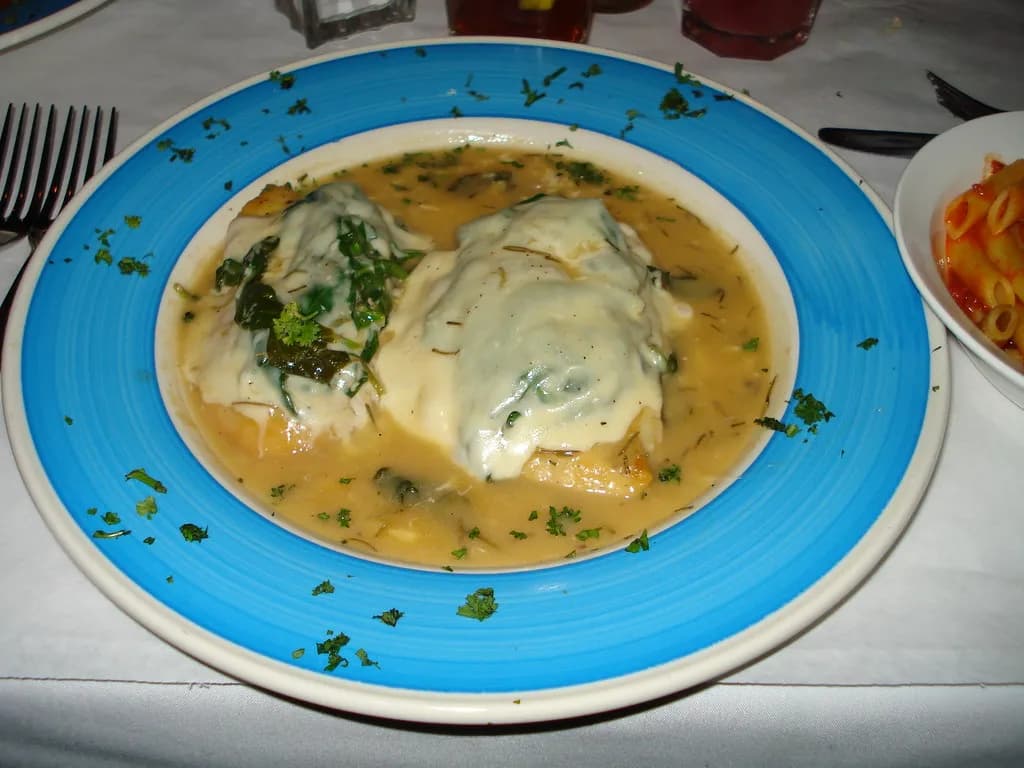 =-=-=-=-=-=-=-=-=-=-=-=-=-=-=-=-=-=-=
Lose Weight With This Water Hack
=-=-=-=-=-=-=-=-=-=-=-=-=-=-=-=-=-=-=
2 chicken breasts, no skin, no bone, R-T-C – pounded
1 bag fresh spinach – Baby Spinach
1 each lemon – juice of
4 sprigs fresh rosemary
3 ounces white wine
3 ounces sherry
4 ounces chicken stock
4 slices mozzarella cheese more if you desire
salt
fresh ground black pepper
flour for dusting breasts
4 ounces butter
Melt butter or in frying pan over medium to high heat. Lightly dust chicken
in flour seasoned with S & P and place in pan. Add a few sprigs of rosemary.
Lightly brown both sides of chicken.
Add wines and lemon juice. Lower heat and simmer. Add most of the stock and let simmer a few minutes longer.
Meanwhile, heat the spinach separately and put on top of each chicken
breast.
Add mozzarella and melt under broiler or in hot oven.
Plated the dish then put in the microwave for about 1 1/2 minutes till the
cheese melted, broiled ripe tomato that was seasoned with S & P and a pat
of butter and with a baked potato. Hefty plate.
Recipe By Chef Owner John Liberatore;