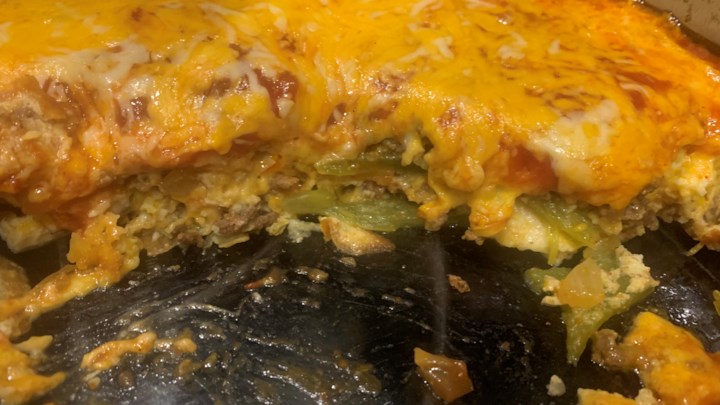 1 7 ounce can whole chilies
1 4 ounce can diced chilies
2 tablespoons butter
3 eggs
8 ounces shredded Cheddar cheese
8 ounces Shredded Monterey Jack Cheese
2 cups milk
1 cup Bisquick baking Mix
Preheat oven to 325.
Combine Cheeses in a bowl.
Melt butter in 13" x 9" casserole dish. You can do this by placing the butter into the baking dish while the oven is preheating.
Lay whole chilies on melted butter, covering bottom of dish. Sprinkle 2/3 of the cheese on chilies.
Mix the milk, eggs, Bisquick until smooth, add diced chilies and pour over cheese. Top with remainder of cheese. Bake for 45 minutes.