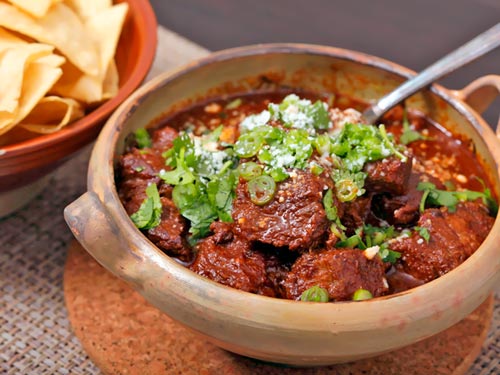 Chili Spice Blend
1/2 cup chili powder
1/8 cup salt (you can reduce if desired)
1/8 cup ground cumin
1 tablespoon paprika
1 teaspoon ground black pepper
1 teaspoon garlic powder
1 teaspoon of cayenne pepper - add more if desired
Chili Ingredients
4 pounds ground chuck cut in chunks
3 1/4 cups water
16 ounces tomato sauce
1 1/2 cups chopped yellow onions
1 tablespoon cooking oil
1 cup water
1 tablespoon masa harina
In a small bowl combine the chili spice ingredients, mix thoroughly.
Heat a 6 quart stock pot over medium heat. Place meat into stock pot and cook until the meat is browned. Drain if desired. While meat is browning combine chili spice mix, 3 1/4 cups of water, and tomato sauce in the bowl. Stir until well blended. Add chili seasoning liquid to the browned meat. Stir well, and bring to a boil.
Saute onions in 1 tablespoon of cooking oil over medium heat in a skillet until the onions are translucent. Add the onions to the chili. Reduce the chili to low and simmer for one hour stirring every 15 minutes.
In a separate bowl, mix 1 cup water with masa harina. Mix well. Add to chili stock pot, and cook for an additional 10 minutes.