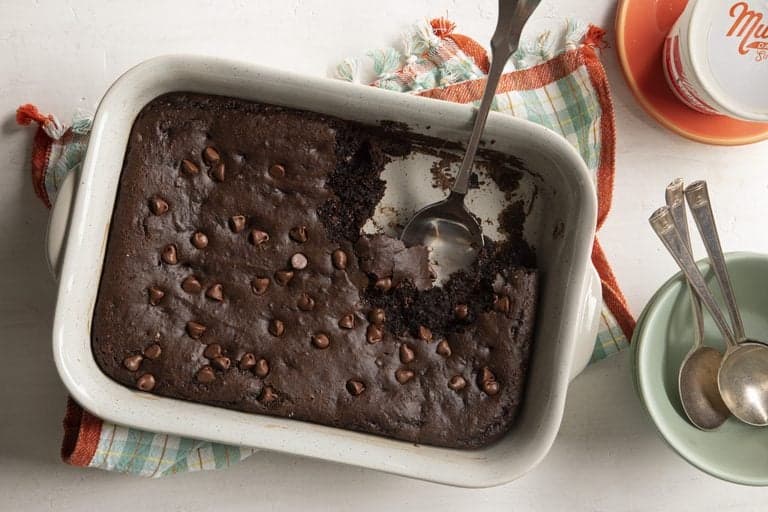 1 box chocolate cake mix
1 package instant chocolate pudding mix
2 cups semisweet chocolate chips, divided
2 cups 2% milk
Preheat the oven to 350°F and grease a 13×9-in. baking dish.
Evenly sprinkle dry cake mix into the dish and then layer that with dry pudding mix. Top those two layers with 1-3/4 cup of chocolate chips and drizzle milk over the top of the chocolate chip layer.
Stir to combine everything. The mixture will look thick and lumpy. Sprinkle the rest of the chocolate chips over the top of the combined ingredients.
Bake until the top appears set and the edges pull away from the dish, about 35-40 minutes. Cool slightly on a wire rack and serve warm.