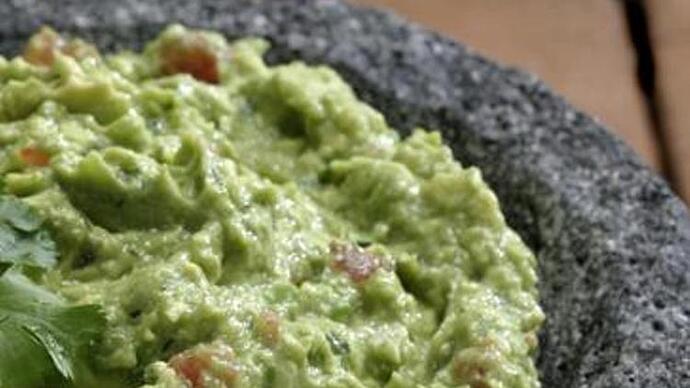 2 heaping tablespoons finely chopped white onion
3 serrano chiles, seeded and finely chopped
4 heaping tablespoons roughly chopped cilantro plus cilantro leaves with little stems for garnish
3/4 teaspoon salt or to taste
3 large avocados or 4 small avocados
4 ounces ripe tomatoes, finely chopped (about 2/3 cup)
1 tablespoon freshly squeezed lime juice
In a molcajete, grind together the onions, chiles, chopped cilantro and salt to a paste.

Cut the avocados into halves, remove the pits and spoon the flesh into the molcajete. Mash the avocado into the onion-chile mixture until it is a uniform texture, but not smooth (it should still have some lumps).

Stir in the tomatoes and lime juice, adjust the seasoning and top with the cilantro leaves.