Cooking Light for Memorial Day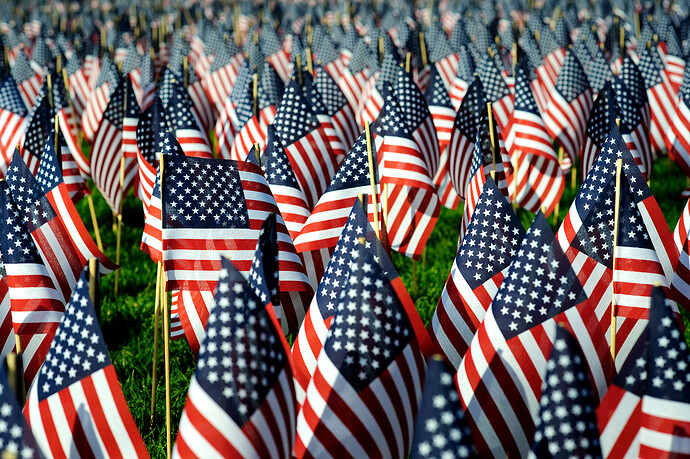 Memorial Day is a special holiday for Americans, particularly during times of war. We celebrate this day to honor those before who have served their country and those who serve today. Brave men and women have dedicated their lives to the service of our great nation, some of them at the cost of those lives. For this reason it is important that we dedicate one day each year to remember and honor their sacrifices. One way we celebrate, as decent red blooded Americans is by gathering together with friends and family and having picnics, barbecues, and bonfires to commemorate those who now serve, those who have served in the past, and countless others that we will never know.
The downside to our Memorial Day celebrations is a menu that lingers with us in the form of calories well beyond the festivities of the day. If you're looking for a great way to enjoy the day without feeling deprived and still avoid some of the heavy hitting calories that we consume far too many of on a normal Memorial Day there is help to be had. Keep reading to discover some excellent methods for cutting calories from your Memorial Day feasts.
Grill your chicken instead of frying it. Fried chicken has for a very long time been a favorite among those celebrating almost any occasion - particularly in the south. However, this packs on unwanted calories that would be better spent on dessert rather than the main course. Another thing you can do is to skip the sauce. By this, I mean barbecue sauce. There are plenty of great rubs that can be used on your beef, pork, and chicken that pack a powerful punch when it comes to taste and leave off those pesky calories that sugar filled barbecue sauces add to your favorite dishes.
Have salad as a side. In addition to salad as a healthy side option include fresh cut up vegetables and low fat dressing as a dip for sides as well as appetizers. By having these available for your guests you may be surprised to discover that others appreciate the healthy options just as much as you do. Even cooked vegetables that aren't dripping in cheese sauce, butter, or other types of fats provide a better option than high carb, high fat sides such as macaroni and cheese, potato salad, and mashed potatoes.
Have fruit on hand to help diminish the craving for sweets. While I would not dream of completely depriving yourself of dessert I recommend two steps to help make the fight against fat a more survivable contest of wills. First, have at least one sugar free dessert option available for those that are dieting and offer fruits. By combining the healthier sweet treat of fruit with a delicious sugar free dessert in a smaller portion you are doubling the health benefits.
Finally, homemade ice cream has for a long time been a favorite family tradition for Memorial Day, Independence Day, and Labor Day. You do not have to say no to all the good things in life even if you are trying to watch what you eat. By eliminating the empty calories many of us consume in drinks, and following the steps above you just might find that ice cream is an option for you after all without completely blowing the good work you've done. Remember that moderation is the key.
If you allow yourself a taste of the really good stuff along the way you will be much less likely to fail in your healthier living efforts. In addition to watching the calories you put into your body on Memorial Day be sure to take stock of the calories you burn. Go for a walk, take a hike, pick up a game of flag football with the family, or dance with the little ones in the afternoon. Consistent efforts to burn more calories while consuming less will net the greatest results whether it is a holiday or not.
Until Next Time…Stay Healthy!
Have a Great Holiday!
RR