Copycat Chi-Chi's - El Toritos Sweet Corn Cakes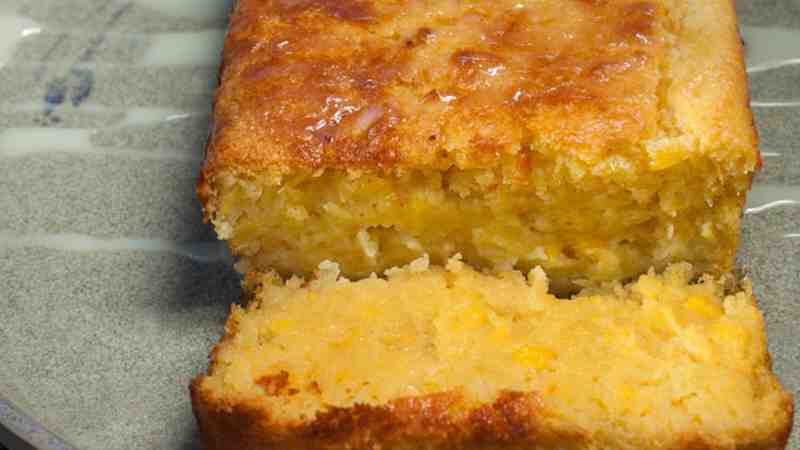 Microwave Mexican Restaurant Sweet Corn Cake
Makes 6 cups, 12 servings - On table in 15-minutes
Copy Cat Recipe. I wanted a quick recipe to copy the sweet corn cakes that
are served at Mexican restaurants like El Torito and Chi Chi's. This is ready to
eat in about 15 minutes. For a less sweet dish, reduce granulated sugar to 1/3 cup.
For a firmer sweet corn cake, microwave an addition al 3-minutes.
If you've never had these at a Mexican restaurant, they are similar to a firm, sweet, grits or polenta, with a corn tortilla flavor.
The corn tortilla flavor comes from the masa harina flour.
Ingredients
1 cup yellow cornmeal
1/4 cup masa harina (Tamales) flour (or 3 corn tortillas, uncooked, - process in food processor to fine bits, use in place of masa harina)
1/2 cup granulated sugar
1 tablespoon baking powder
1/4 teaspoon salt
2 cups milk
1 cup water
1 (15 ounce) can creamed corn
1 egg, beaten
4 tablespoons butter, melted
Directions
Stir all dry ingredients together in mixing bowl, mix well and set aside until needed.
Mix all wet ingredients together in another bowl. Stir until well mixed.
Add dry ingredients to wet ingredients and stir out any dry lumps in batter.
Pour into a 3-quart covered, microwaveable casserole dish.
Cover and microwave on high for 6-minutes.
Stir well. Stir bottom and sides of dish well to remove any dry lumps.
Cover and microwave on high for another 6-minutes.
Stir a few times and serve warm using an ice cream scoop or disher.
This gets thicker as it cools and reaches room temperature. If you want a more
gritty sweet corn cake, use polenta corn meal instead of regular corn meal.