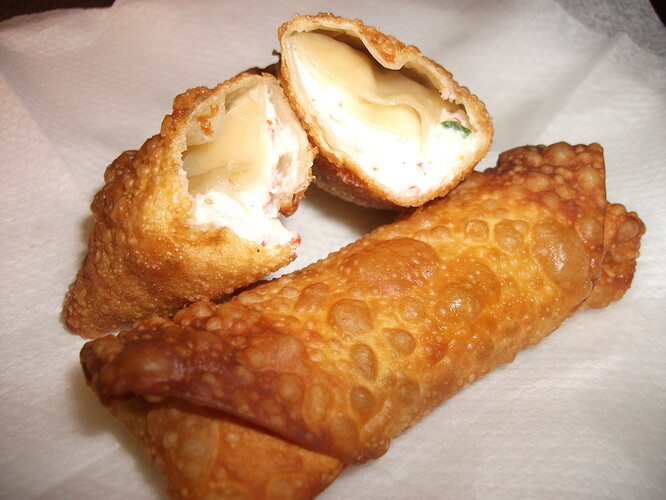 2 cups vegetable oil
5 oz crab meat (drained)
6 oz cream cheese (at room temperature)
1 clove garlic (minced)
1 green onion (thinly sliced)
1 tsp Worcestershire sauce
1/2 tsp salt
1 dash lemon juice
12 egg roll wrappers
In large mixing bowl, beat together cream cheese, garlic, onion, Worcestershire sauce, salt and lemon juice until thoroughly combined.
Stir in crab until mixed completely through.
Place two tablespoons of crab mixture on each egg roll wrapper and roll up. See post for detailed instructions on this step.
Fry egg rolls in 2 cups of hot oil on medium-high heat for approximately 2-3 minutes per egg roll. Drain and serve with your favorite dipping sauce.