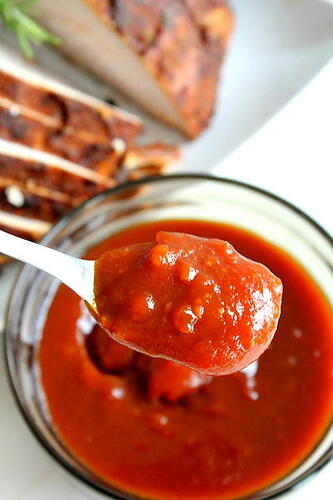 1 cup sweet ketchup
1/2 can jellied cranberry sauce
1 small onion
½ cup orange juice
2 tbsp red wine vinegar
1 tbsp yellow mustard
1 tbsp Soy sauce (replace with barbecue sauce or Worcestershire sauce if you like these instead)
Mix all ingredients in a medium saucepan.
Simmer, stirring occasionally for 20 minutes or until thickened to your taste.
Serve with the turkey, warm or cold.
Refrigerate covered up to 2 days. Reheat to serve if preferred warm.