Today, I have a recipe from Curious Elixirs. They specialize in Alcohol-free cocktails. These types of drinks are also sometimes referred to as "mocktails" or "virgin cocktails." They can be made with a variety of non-alcoholic ingredients, such as juices, syrups, and sodas, and can be just as flavorful and appealing as traditional cocktails.
Here are a few popular alcohol-free cocktail recipes:
If you're hosting Super Bowl 57 or any gathering and want to avoid a rowdy and inebriated crowd, then consider implementing these drinks.
Enjoy!
=-=-=-=-=-=-=-=-=-=
Secret Recipe Alert
=-=-=-=-=-=-=-=-=-=
Pomegranate Negroni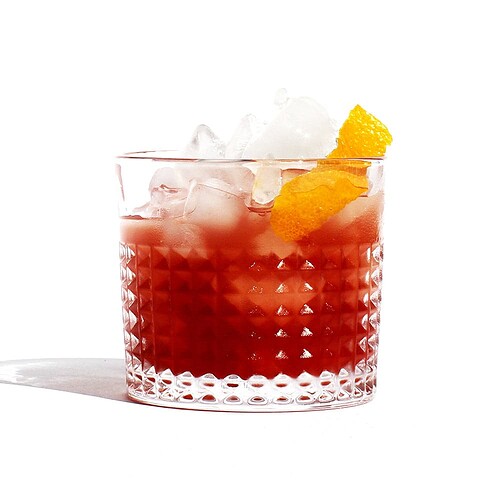 INGREDIENTS :
1c Blood Orange Juice
1c Pomegranate Juice
1/4 c Lime Juice
1/4 c Agave Syrup*
0.5g Cayenne
0.25 tsp Sea Salt (add more to taste if desired)
1g Eleuthero Root (Siberian Ginseng)
1/8g Gentian Root
Makes (4) 5oz cocktails
*This Curious Elixirs contain no added sugar, although we love the richness of If you want no added sugar, consider omitting the agave and increase blood orange and pomegranate by ~25%.
DIRECTIONS :
Add all liquid ingredients to medium saucepan over low heat. Gently increase heat until it begins to steam but is not boiling

Stir in cayenne, sea salt, Siberian Ginseng, and ginseng thoroughly. Be careful not to have clumps if using a ginseng powder. Kill heat and allow to steep for 20min.

Stir and strain mixture into container. Place into fridge to chill for at least 3 hours.
TO BUILD DRINK :
Add 5oz of mixture to ice in a shaker. Shake vigorously and strain into a rocks glass.

Garnish with Blood Orange, and an optional salted rim
Until Next Time… Be Well!
RSN