Delicious Diabetic Recipes
Over 500 Tasty Diabetic Recipes, sure to please your taste buds and satisfy your diet restrictions!
Millions of people have Diabetes and have to maintain a special Diet. But this doesn't mean you can't enjoy the things you like, you just have to make them a little differently.
Discount Cookbook Club Members Get This Cookbook Free (password required):

(The cookbook club is a paid subscription that is separate from our free recipe forums)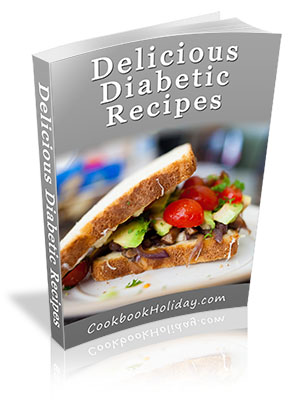 "Delicious Diabetic Recipes" gives you an awesome collection of over 500 recipes! You'll find recipes for things you may have thought you couldn't have any more, like Fudge, Cakes and Cookies. Well the good news is you can still have all those things you just need some recipes that tell you how to make them!
- Non Members Can Sign Up Here
- Or To Order This Title Separately Click Here