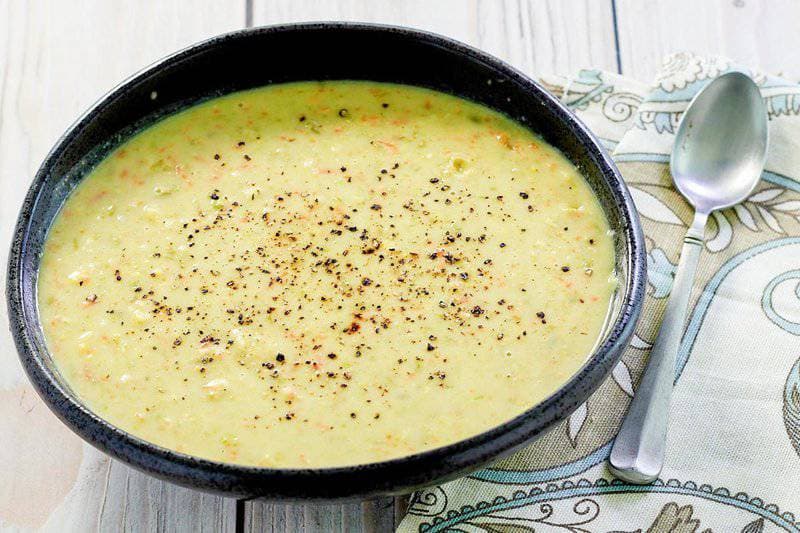 3 Tablespoons margarine
1/2 teaspoon onion powder
1/2 teaspoon garlic powder
1 tsp. corn syrup
3 Tablespoons all purpose flour
1/4 teaspoon white pepper
1/2 teaspoon salt
1/2 cup chicken broth
1 1/2 cups water
3/4 cup finely chopped cooked vegetables.
1 pint half and half (or heavy cream for a richer taste)
Chopped fresh parsley (for garnish)
In a 3 quart sauce pot, melt margarine Add onion, garlic and corn syrup. Simmer 1 minute. Do NOT brown.
Add flour, white pepper and salt. Stir to make a roux. Add chicken broth, water and vegetables. Simmer 3 minutes.
Add half and half. Simmer until desired consistency. Can take up to 15 minutes to thicken. Stir constantly - do NOT bring to a boil.
Garnish with chopped parsley and serve.
Source: Dolly's Dixie Fixin's: Love, Laughter and Lots of Good Food by Dolly Parton