Domino's Cheesy Bread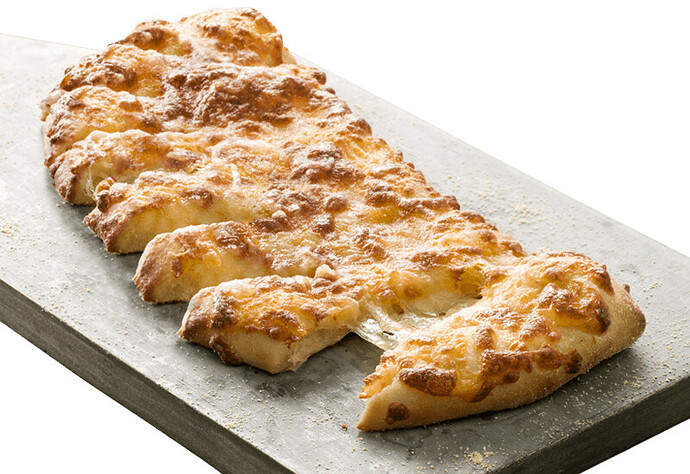 Like this recipe? Get our Secret Recipes
Cookbook Here
or Post Comments in our
Forum
1 tube Pillsbury French bread, unbaked
1/4 cup butter flavored oil
1/2 teaspoon garlic salt
1/2 teaspoon garlic powder
2 Tablespoons yellow cornmeal
2 Tablespoons Parmesan cheese
1 Cup Mexican blend cheese, shredded
1/2 Cup mozzarella cheese, shredded
1/2 Cup cheddar cheese, shredded
1/2 teaspoon parsley
Directions:
Preheat oven according to french bread package.

Combine oil, garlic salt and garlic powder, brush over the bread.

Sprinkle corn meal on top of the bread and then flip over.

Put cheeses on top of the bread, sprinkle with 1/2 of the

Parmesan, parsley, and remaining butter.

Bake bread according to the package until cheese is melted and bubbly.

Remove from oven and sprinkle with remaining Parmesan cheese.

Allow cheese to set for a minute.

Cut bread width-wise into 1 inch slices.
Serves 4
Source: Recipe4Living
Enjoy!
Until Next Time… Be Well!
Kind Regards,
RSN