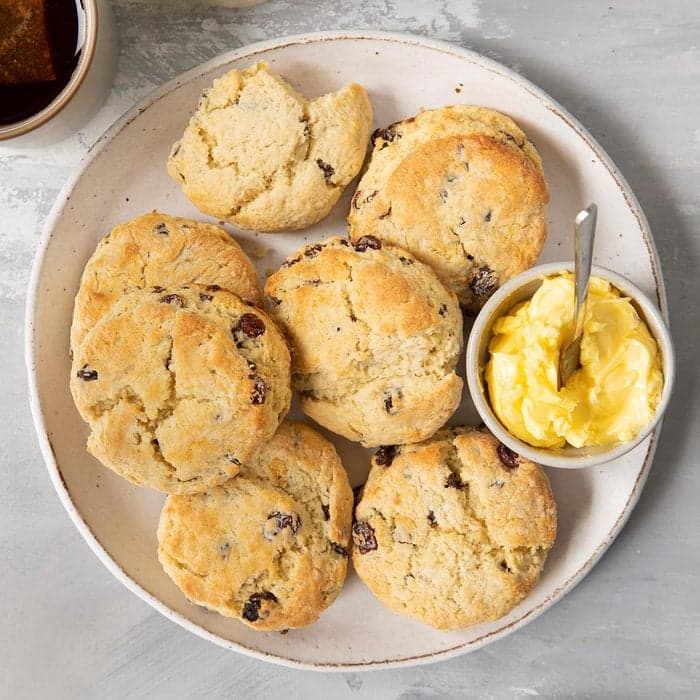 2 cups all-purpose flour
1/2 cup sugar
2 teaspoons baking powder
1/4 cup cold butter, cubed
1 cup raisins
1/2 cup whole milk
1 large egg
Additional milk
Preheat oven to 425°. In a large bowl, combine flour, sugar and baking powder. Cut in butter until mixture resembles fine crumbs. Stir in raisins. Whisk milk and egg; add to dry ingredients, stirring lightly.
Turn onto a lightly floured surface; roll to 1-in. thickness. Cut with a 2-1/2-in. biscuit cutter. Place on a greased baking sheet. Bake until golden brown, 10-15 minutes. Serve warm.